Can I promote my music using Hello Demo?
Yes! Enjoy the advantages of Click - your promotional public link-in-bio page & music drop:
- Add links to your latest releases, gigs or playable track links of music you've uploaded to your account.
- Use it as your link in bio on your socials and keep your followers always up to date.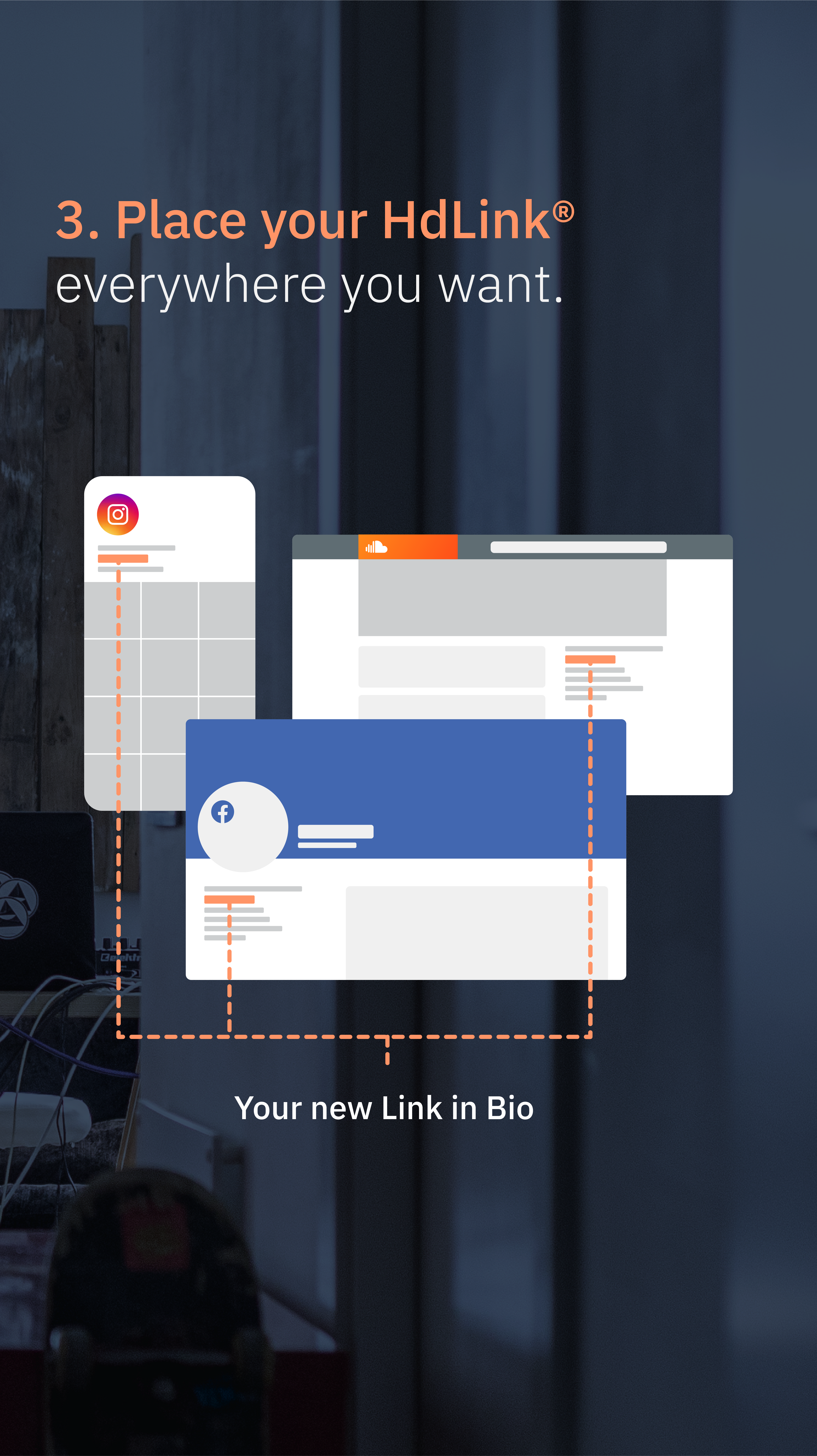 Related Articles

How can I promote my music using Hello Demo?

Very simple, with Click, we give you the option to add your links and music right where your audience is, in your social profiles. No need to direct your audience to other platforms, simply upload your music to your Hello Demo account, copy the track ...

Can I send music to someone who is not using Hello Demo?

Absolutely! Every track you upload gets assigned a non-expiring playable link with the best sound quality to share with whomever you want and however you want. Simply copy the link from the track in your Uploads section. ​ Please check Exclusive ...

Does Hello Demo guarantee feedback?

We encourage Labels to listen and give feedback within 30 days after receiving a track. Until that happens, you are in total control of your music - you can replace or retrieve your track anytime. ​ In case that a label didn't listen nor downloaded ...

How can I easily receive music from other artists?

There are two options: a. Simply use your Hello Demo Profile (hd.click/username) on your social media or webpage and direct people to drop their tracks to your Music Drop. You can find it and copy it from your Profile page: b. Create your Hello Demo ...

I can't send more music, I have 0 shares

Even if you run out of shares, you still have plenty of options how to send your music. Every track you upload is assigned a playable link to share with whomever you want, with the best sound quality, and with no expiration. Also, remember that you ...